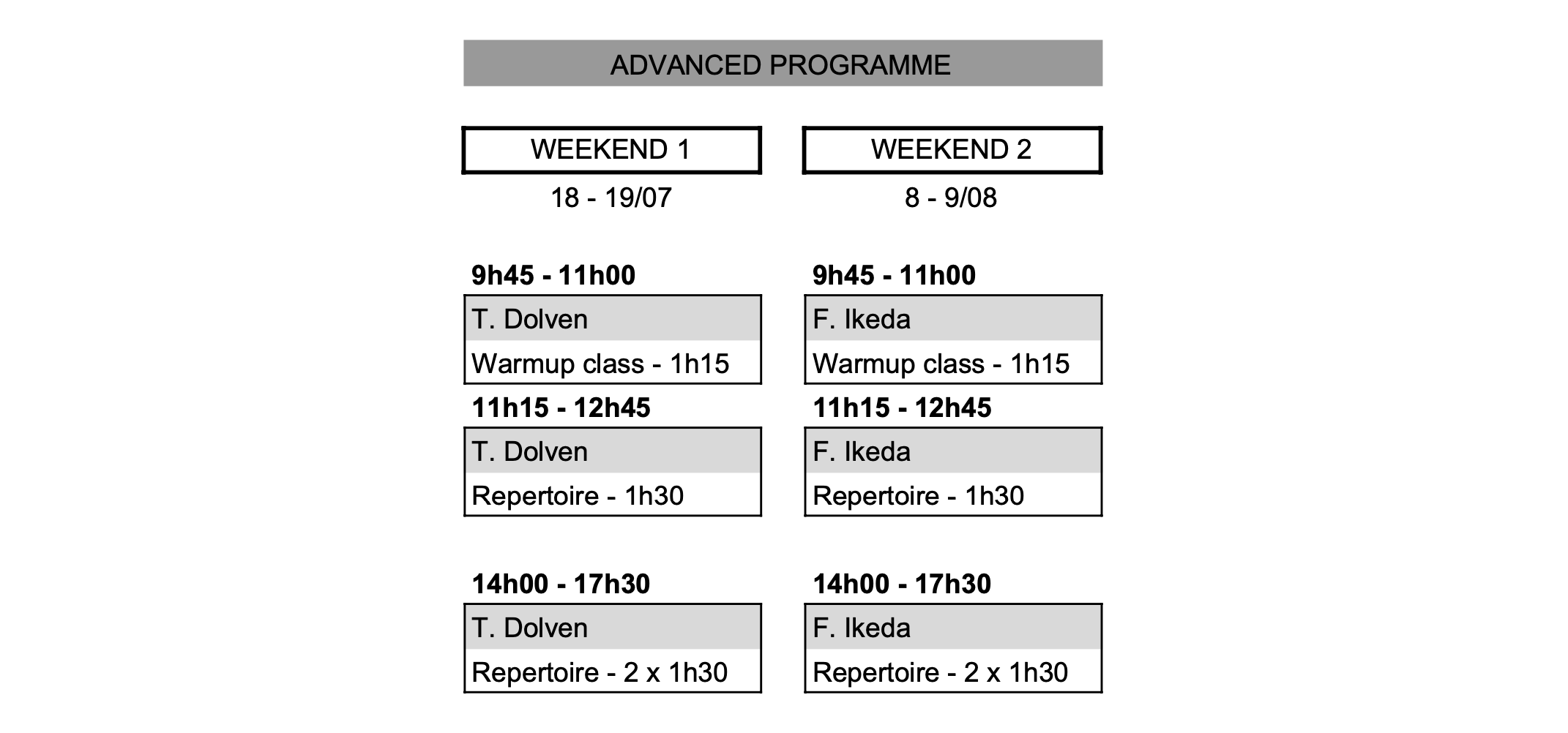 The ADVANCED WEEKEND PROGRAMME (grey) is only open for professional dancers and dancers who have been in a full time programme (BA/MA) of an international school/institution of higher dance education for a minimum of two years. We organize two intensive weekends in which the focus is on Rosas repertoire.

How to register?
It is mandatory for all programmes to inscribe through our SummerSchool 2020 registration form, linked below.

https://pierrot.io/parts/summerschool-2020

You will receive a confirmation email after submitting your registration and making the payment. Please note, it is possible that we change your level after verifying your dance experience. In this case, you will be contacted by one of our team members. If you were to disagree with the new level, and only in this case, we will fully refund your package purchase not including the registration fee.

There is no deadline for registration. As long as there are free places you can keep on registering! Check our programme overview for availabilities.