Auditions Training: spring 2019

A new Training programme will start in September 2019, auditions will be held from January till April 2019. The process consists of two phases: a one day pre-selection in different cities and a seven day final audition in Brussels.
WELCOME
Welcome to our information page concerning the audition for our upcoming Training programme 2019-2022. P.A.R.T.S. only opens up its Training programme every three years to students between the ages of 18 and 23. The new Training programme will begin its three-year course in September 2019 for which auditions are organised during the spring of 2019.

AUDITION PROCESS
The audition is divided in two steps:
1) You must register online for a pre-selection which will take place in various cities across Europe and beyond between January and March.

2) Only candidates who have passed the pre-selection will receive an official invitation with a detailed explanation of the final audition. The final audition process takes place in Brussels between April 8 until April 14. The entire full-week participation in this final stage of the audition is necessary to be selected for the Training, so block the dates now!

Please Note
Before choosing a pre-selection date and city, please note that certain conditions must be met in order to enroll as a student at P.A.R.T.S.:
- candidates must have a high school diploma before September 1 2019
- the minimum and maximum age requirements are 18 and 23 years old before December 31 2019
- a minimum level of English proficiency is required (B2 or higher in CEFR scales); this is essential for being an active participant in the programme.

PRE-SELECTION DATES AND LOCATIONS
DECEMBER 2018
Saturday 22
- Reykjavík, Iceland
Icelandic Dance Company (IDC), Reykjavík City Theatre (Borgarleikhúsið)
Listabraut 3, 103 Reykjavík

JANUARY
Friday 4
- Tokyo, Japan
Architanz
Toun-bldg. 4F, 1-13-10 Shibaura, Minato-ku, Tokyo 105-0023

Saturday 12
- Athens, Greece
Dance Cultural Centre (DAN.C.CE)
Pireos 76, Athens 10435

- Brussels, Belgium
P.A.R.T.S.
Av. van Volxemlaan 164, 1190 Vorst

Saturday 19
- Paris, France
CND, Centre National de la Danse
1 rue Victor Hugo, 93500 Pantin

- New York City, USA
Gibney Dance
53A Chambers Street, New York, NY 10007

Saturday 26
- Helsinki, Finland
ZODIAK / Balettioppilaitos / Finnish National Ballet School
Kaikukatu 4 A, 00530 Helsinki

- Zürich, Switzerland
Tanzhaus Zürich
Wasserwerkstrasse 129, 8037 Zürich

FEBRUARY
Saturday 2
- Riga, Latvia
Dance School Dzirnas
Lāčplēša iela 106 k-1, Riga

Sunday 3
- Montréal, Canada
Danse Danse & Les Grands Ballets Canadiens
1435 rue de Bleury suite 400, Place des Arts, Montréal, Qc, H3A 2H7

Saturday 9
- Zagreb, Croatia
Ana Maletic School for Contemporary Dance
Vukovar street 269B, 10000, Zagreb (Vladimir Prelog High School)

- Barcelona, Spain
Institut Del Teatre
Plaça Margarida Xirgu, 08004 Barcelona

Sunday 10
- Budapest, Hungary
TRAFO - House of Contemporary Arts
Liliom utca 41, 1094 Budapest

Saturday 16
- Brussels, Belgium
P.A.R.T.S.
Av. van Volxemlaan 164, 1190 Vorst

Monday 18
- Dublin, Ireland
Dance Ireland, DanceHouse
Foley Street, Dublin 1

Zaterdag 23
- Vienna, Austria
Tanzquartier Wien Museumsplatz 1, A-1070 Wien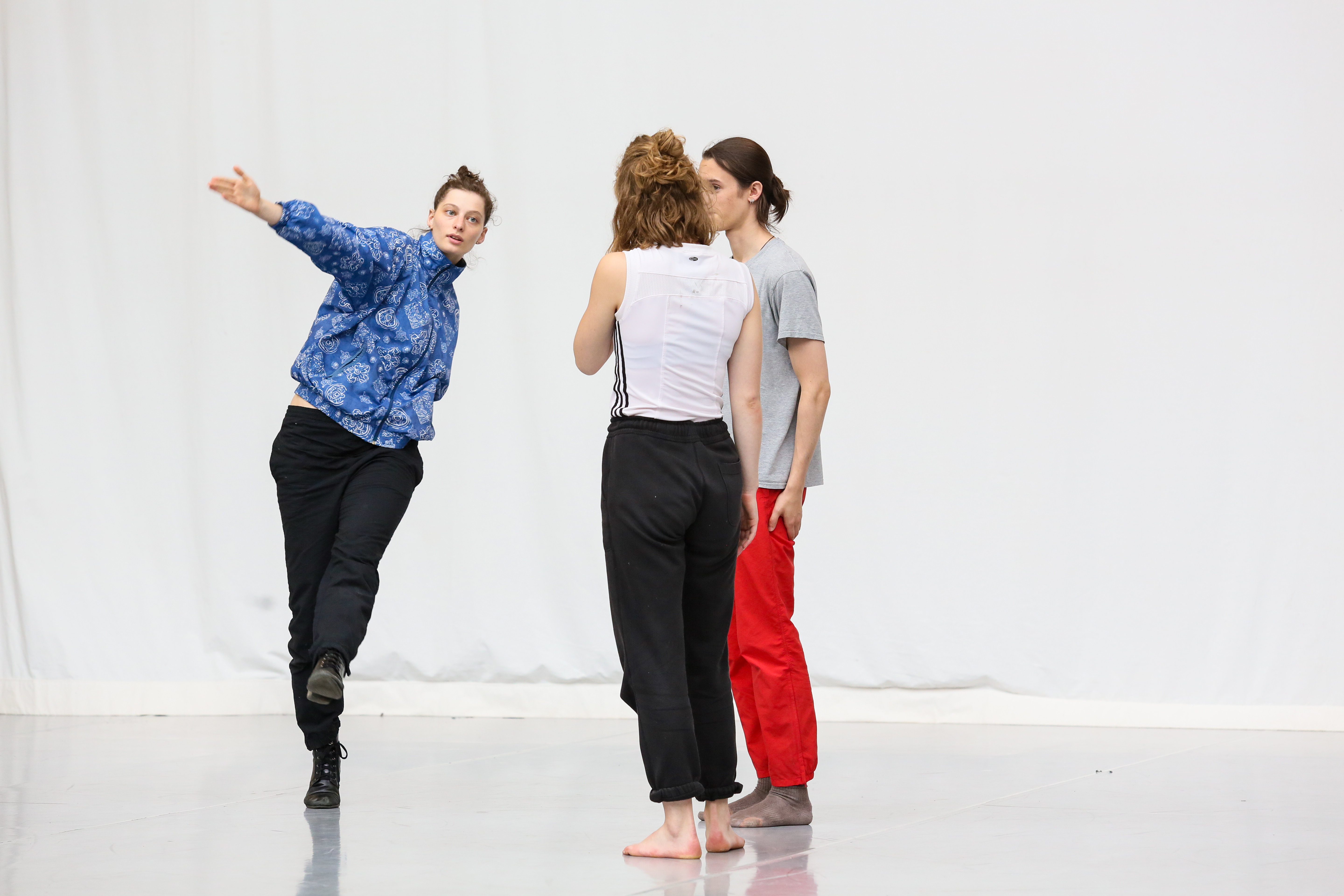 PRE-SELECTION REGISTRATION
You have to register for one, and only one, pre-selection date and location through the following on-line registration form (click to open). Registration ends on Monday before the pre-selection you want to attend. You will be asked to pay the registration fee on-line at the end of the registration form to complete the procedure.


Frequently Asked Questions
A more in detail overview of the entire audition procedure and entry criteria is available in our FAQ document, which you can find here. For more information on our Training programme, please check our webpage on the Training programme. If you feel you can't find an appropriate answer to your question, please feel free to send an e-mail to Els De Meyer, responsible for Student Affairs, at auditions@parts.be.

We hope to see many of you on one of our pre-selection dates!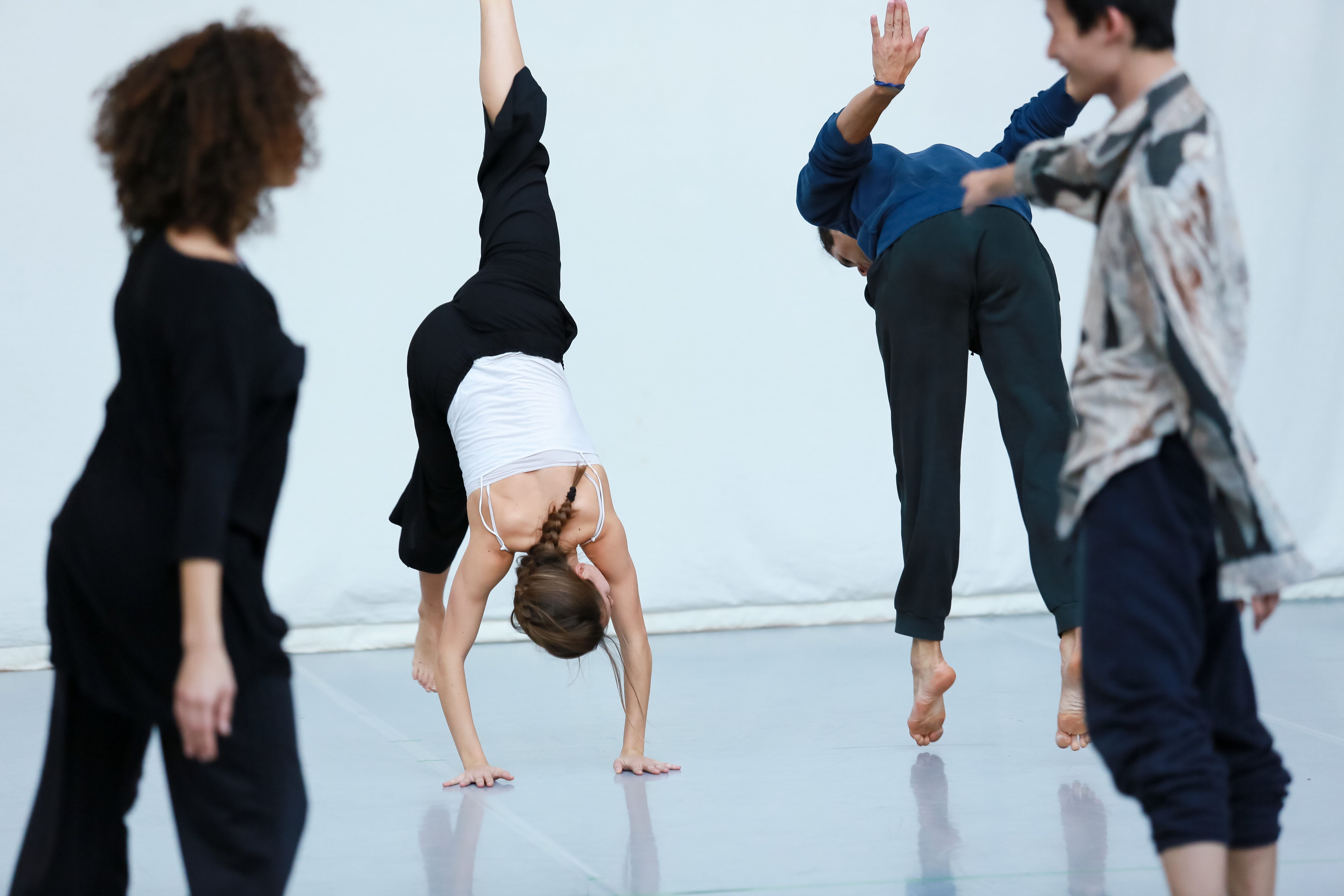 MARCH
Saturday 2
- Belgrade, Serbia
Majdan Cultural Center
Kozjacka 3-5, Belgrade

Partner: Station Service for contemporary dance, Belgrade

Sunday 3
- London, UK
Sadlers Wells
Rosebery Ave, Clerkenwell, London EC1R 4TN
Stage Door Entrance
Sunday 10
- Marseille, France
KLAP Maison pour la danse
5 avenue Rostand, 13003 Marseille

Saturday 16
- Stockholm, Sweden
MDT
Slupskjulsvägen 32, 111 49 Stockholm

- Berlin, Germany
Radialsystem V
Holzmarktstraße 33, 10243 Berlin

- Brussels, Belgium
P.A.R.T.S.
Av. van Volxemlaan 164, 1190 Vorst

Saturday 23
- Lisbon, Portugal
EVC - Estúdios Victor Córdon
Rua Vitor Cordon, nº 20, 1200-484 LISBON

- Florence, Italy
Fondazione Fabbrica Europa
Piazzale delle Cascine, 5-11, 50144 Florence

Saturday 30
- Bucharest, Romania
WASP - Working Art Space and Production
Strada Ion Minulescu 67-93, Bucharest 3rd district

- Brussels, Belgium
P.A.R.T.S.
Av. van Volxemlaan 164, 1190 Vorst




Additional Information
P.A.R.T.S. opens its doors on several occasions for prospective students to take a look. Our next open days will be:

Open Fridays
P.A.R.T.S. opens its doors to the young aspiring dancers and choreographers who are considering participating in the auditions for the Training programe of 2019-2022. The Open Fridays will serve as a chance to take a look at our school and gain insight into the daily work at P.A.R.T.S.

The Open Fridays will take place on selected Fridays in October, November, February and March during which we can only allow 5 people per session. If you are interested in participating or would like to have some more information, please click on the following link "Open Fridays".

Open House
On Sunday, 11 November, P.A.R.T.S. organises its annual Open House. This is a great opportunity to get to know our school, students, teachers and staff members. During the Open House everyone is free to drop in and take a look at our ballet classes, contemporary dance classes and the study of repertoire pieces by, among others, Rosas and Trisha Brown.

For more information about the programme for that day, please click here.