Training students work on Trisha Brown repertoire
Over the last five weeks the students from our Bachelor programme Training got to work on the repertory of Trisha Brown's Son of gone Fishin' (1981). They immersed themselves in the material under the guidance of two company members, Samuel Wentz and Leah Ives. Our tutor Diane Madden, who has a rich history with the Trisha Brown Dance Company, curated the workshop project and prepared the students for this block by transmitting the phrase material and in depth technical knowledge throughout her contemporary technique classes.
Read further under the picture.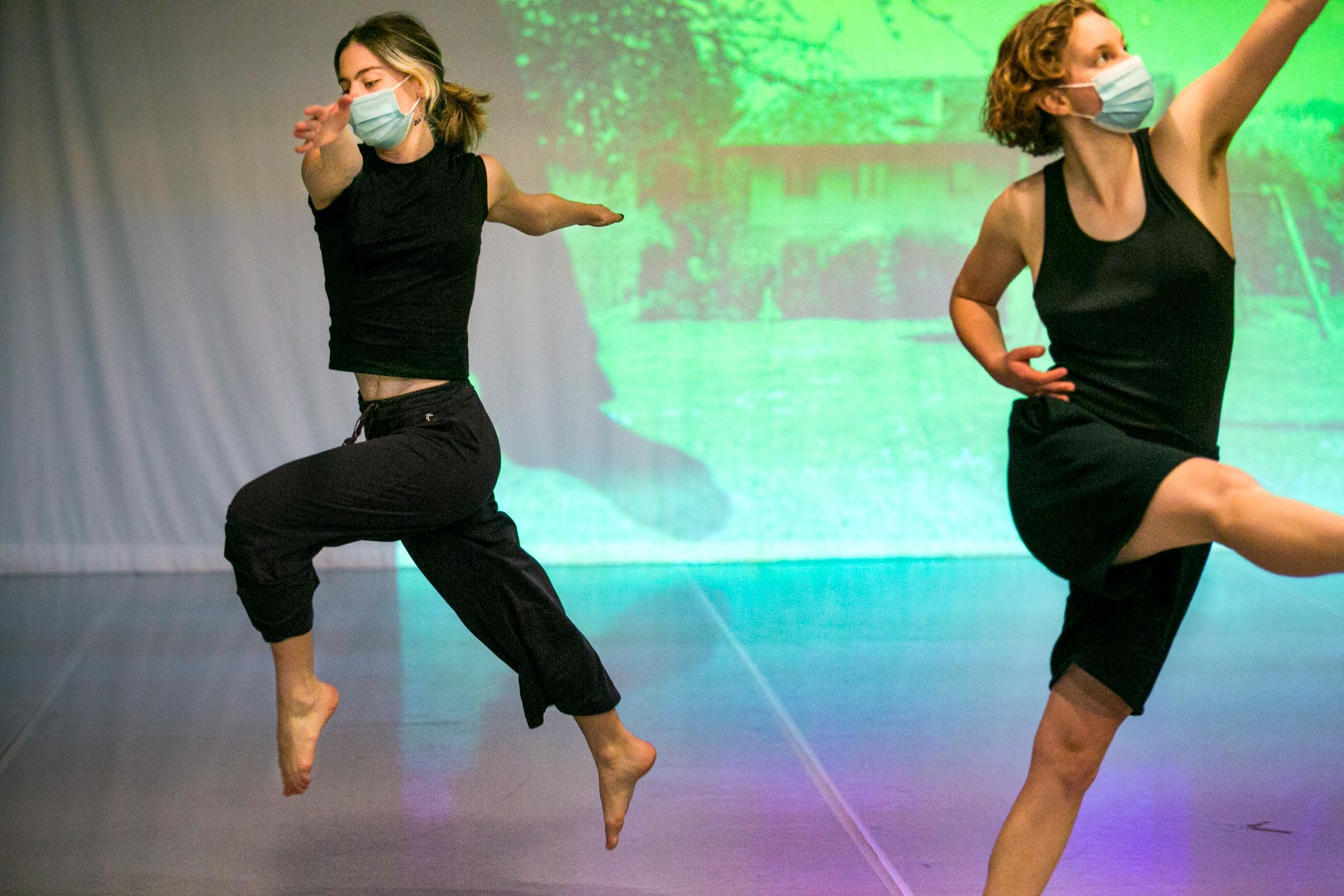 In small groups, the students improvised with a basic phrase and set material that is spring-boarded by choreographed and observed ideas from the original work. The creation process consists of ensemble improvising and collective decision making. Each group will thus have a different process and result, on which a collective viewing (video) and feedback session (online) takes place.

Next to the repertory classes, the students worked with Anja Röttgerkamp on Fascia Therapy and Eoghan O'Kelly on Strength and Conditioning, focusing on injury reduction protocols. These body study classes support the daily physical classes and give our students tools and knowledge to use in their training and later practices.

2021 - Pictures by Tine Declerck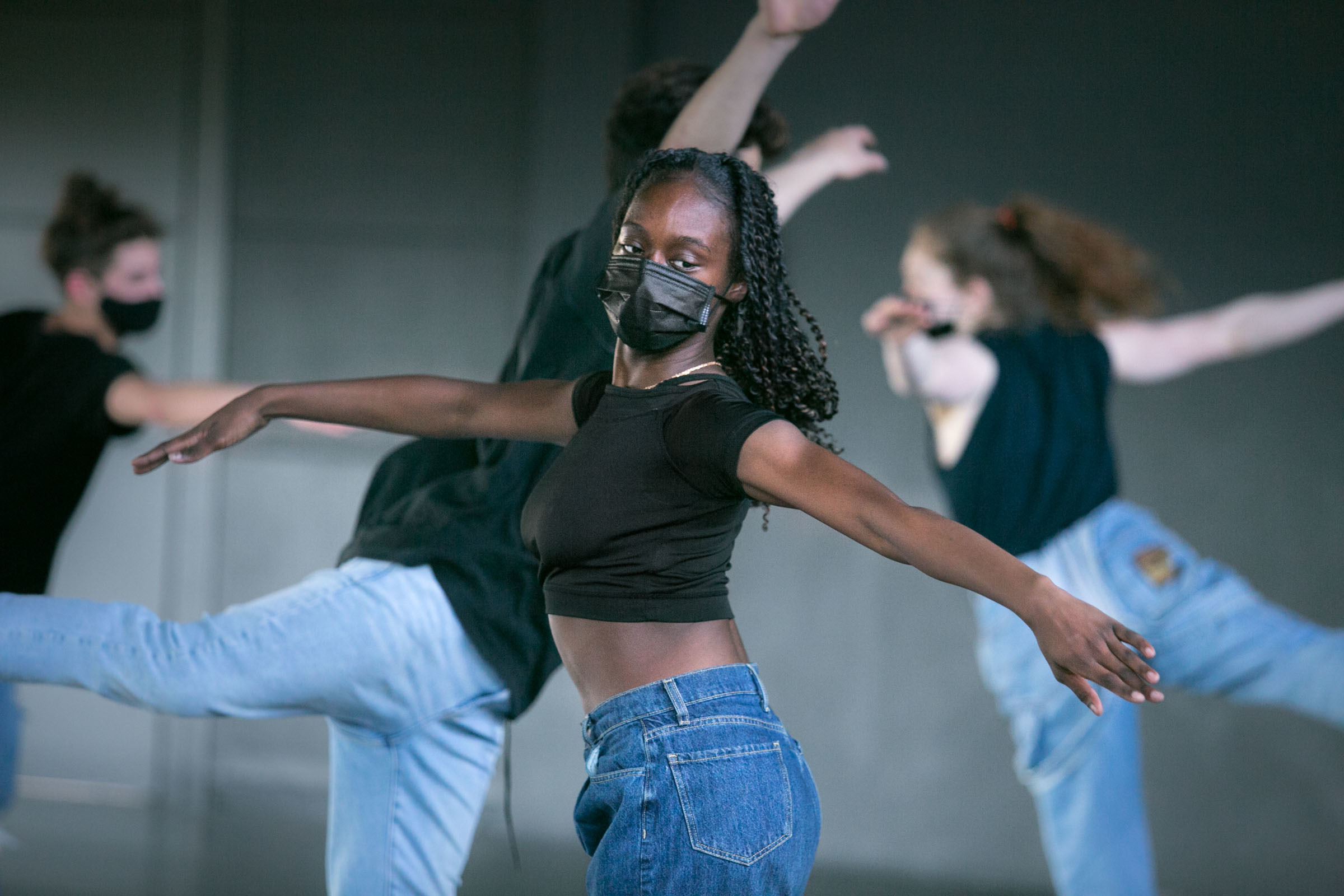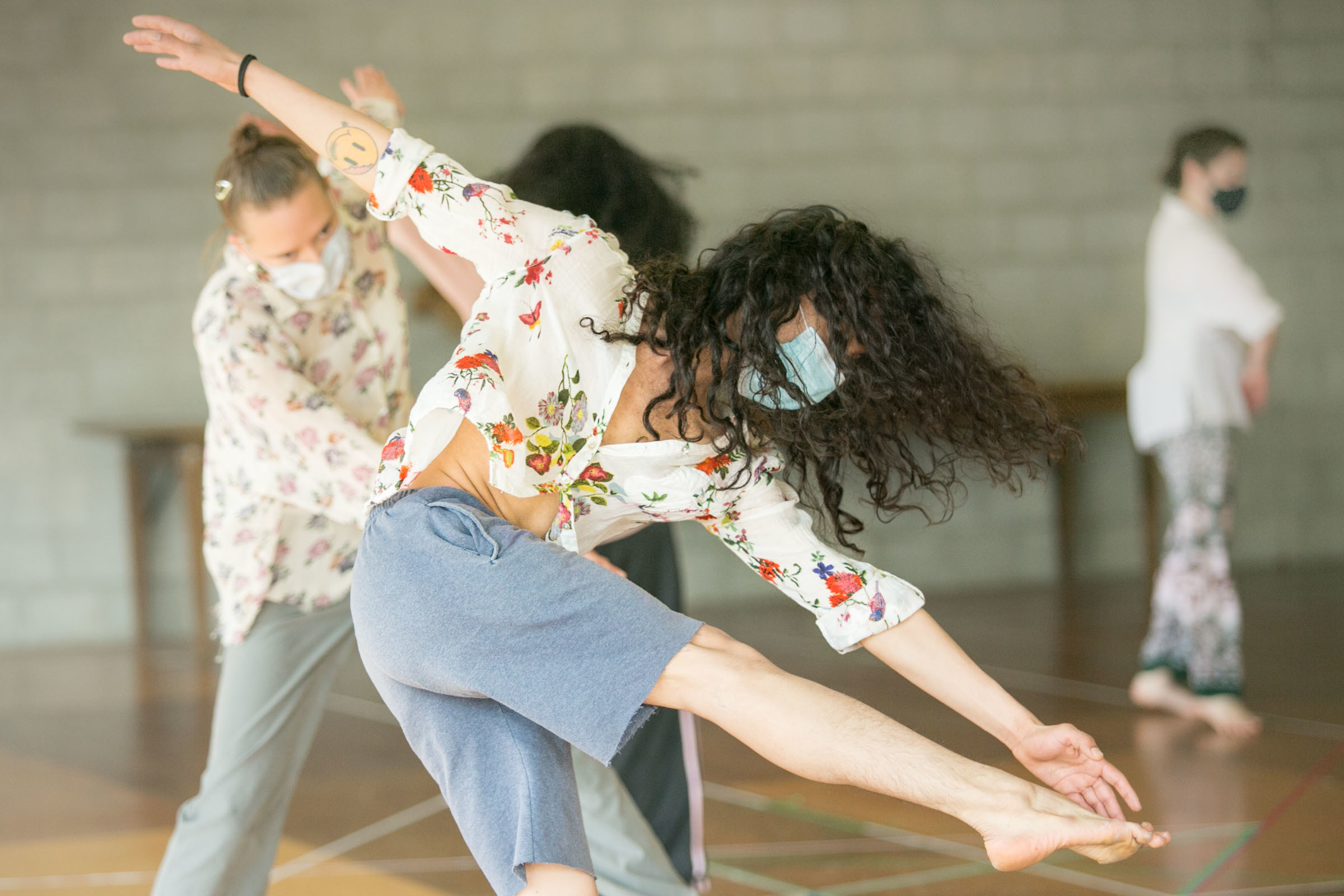 2/04/2021