IT HAS BEEN MORE THAN 4 YEARS, SO WE ARE VERY EXCITED TO ANNOUNCE THAT THERE WILL BE AN OPEN HOUSE DAY ON MAY 7, 2023!
THIS IS A GREAT OPPORTUNITY TO GET TO KNOW OUR SCHOOL, STUDENTS, TEACHERS AND STAFF MEMBERS.

DURING THE OPEN HOUSE THERE WILL BE MULTIPLE ACTIVITIES:
* 9h15 - 12h30: participatory classes for young aspiring dancers/choreographers between 16-25 years
*13h00-14h00: info-session and guided tours (see details below)
* 14h00 - 17h00: witness the Training students at work in ballet class, contemporary technique classes and repertoire workshop.
* 17h: info-session
* 17h30: Showing of personal work of the MA STUDIOS students
From 13h the kitchen is open with snacks, desserts and beverages, as well as The Cozy corner with lots of info.
PARTICIPATORY CLASSES IN THE MORNING
Are you a young aspiring dancer/choreographer ? In the morning, you can actively take part in contemporary technique classes by Youness Khoukhou and David Hernandez.
For the participatory classes you have to be minimum 16 and maximum 25 years old. There are no specific requirements for the type, volume and duration of previous dance training you have had, but the workshop is aimed at people who are considering applying for a full-time professional dance and choreography training in the future. If this is not your ambition, we would like to refer you to our SummerSchool 2023, which includes dance classes and workshops for amateurs, students and professional dancers from 16 years.

Hours and fees
Sunday May 7, 2023 - 9h15 to 12h30 - Fee €15 (including a macrobiotic snack) - Max. 25 participants

Registration & cancellation policy
You have to register through an online registration form: REGISTER HERE >>

We can only confirm your reservation after we have received the fee for the workshop. Cancellations can not be reimbursed. If you can not attend the class, please let us know at training@parts.be so that we can give your spot to someone on the waiting list.

Sunday 7/05, from 9h15 to 12h30
9:15-10:45 contemporary with Youness Khoukhou
11:00 - 12:30 : contemporary with David Hernandez
Participants bring their own lunch.
Questions: mail us at training@parts.be

Class descriptions : scroll down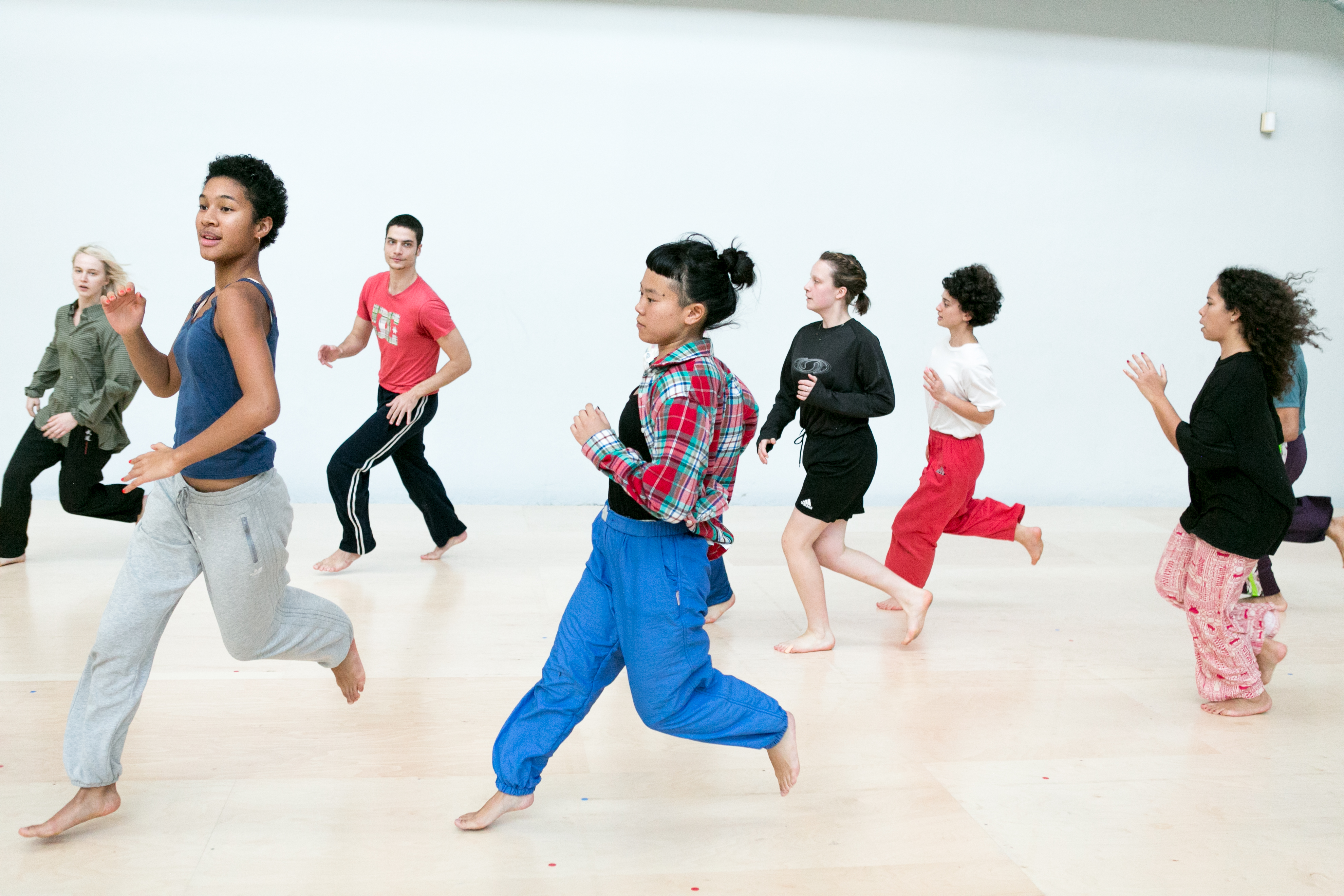 Class descriptions
Contemporary with Youness Khoukhou (bio)
Endlessness
The class is a mix between technique and creativity. A body work preparation based on breathing exercises in relation to the anatomy structure of our bodies, that will lead us to sensitivity and listening and open our bodies and creating spaces for dialogues. Physical investigation and study of different schemas and trajectory that we rely on to move in order to know and be conscious about what we have. Proposing different schema and Tools in movement that provide constant movement dialogue within the body and its surrounding, working with the notion of the instability and the momentum that will lead us in letting the body express immediate sensations via movement, and making the body available for endless possibilities.

Contemporary with David Hernandez (bio)
Dynamic Movement Systems
Is a technique class with an emphasis on weight, falling, redirecting energy, accentuating sensations of unfamiliar co-ordinations and torsions. Rhythm and accents awaken the neuromuscular abilities of the body towards virtuosity, precision and articulation that challenge the dancer's habitual movement patterns. The exercises or etudes encourage an emphasis on universal laws of motion and reveal motion itself rather than shape and gestures. The gradual training from floor to standing to traveling and jumping constitute a thorough workout that by the end of the class leaves a taste of 'everything is possible' in a vibrant body. More importantly, the class is building a practice in motion with useful technical tips for long and healthy dancing, encouraging the dancer to get to know their body and expand its fitness level as well as its creative capacity.
GUIDED TOURS BETWEEN 13h-14h
At 13h00 our students will guide visitors around the premises in 6 different languages: Dutch, French, English, Arabic, Spanish and Japanese.

13u: Guided tour in English by students Kiu Yan & Anastasia
13h05: Guided tour in French by students Alice & Kim
13h10: Guided tour in Japanese by student Mashiro
13h15: Guided tour in Spanish by student Irene
13h20: Guided tour in Dutch by student Jacob
13h25: Guided tour in Arabic by student Adem
A guided tour takes about half an hour. Starting point is the student's canteen.
The students will lead the visitors around in small groups, showing them their immediate working environment : the studios of P.A.R.T.S. and the dance company Rosas, based in a former industrial building in Forest (south of Brussels). Visitors will learn first hand from these young dancers how they train and work in this small but internationally renowned institution for contemporary dance. The students will offer different perspectives on dance education, life, work, their background and their artistic ambitions in the Brussels metropolis and the world.


INFO SESSION AND COZY CORNER throughout the AFTERNOON (13-17h30)
Come and learn more about P.A.R.T.S. in our Cozy Corner in studio 5.
During the whole afternoon you can find in our Cozy corner information about the Bachelor program Training and the Master program STUDIOS, some photo and video material of the dance classes, information about the upcoming construction works, a merchandise booth including the unique P.A.R.T.S. t-shirts & books, information about the Summer School, the ATDK Foundation and much more.
At 13h30 and at 17h there will be an in depth information session with Q&A, where you get the chance to ask all your burning questions about the school.

OPEN CLASSES IN THE AFTERNOON / Witness a day in the life of a PARTS student
In the afternoon you can witness P.A.R.T.S. students at work in different classes and workshops. Visitors can walk in and out of classes and get a sense of life at P.A.R.T.S. From ballet classes to a Drumming workshop, visitors can watch what's going on in an everyday P.A.R.T.S. class.
Schedule
14h00 - 15h15: Ballet class with Lise Vachon, piano accompaniment by Wannes Vanderhoeven in studio 1
14h00 - 15h15: Workshop Rosas repertoire Drumming with Clinton Stringer in studio 2
14h00 - 15h15: Improvisation workshop with David Hernandez in studio 3
15h30 - 17h00: Contemporary class with Diane Madden in studio 3
15h30 - 17h00: Contemporary technique class with Laura Aris in studio 1


SHOWING IN THE EVENING: PERSONAL WORK MASTER STUDENTS
At 17h30, the STUDIOS students invite the public to come and watch a showing of their personal work.
The performance starts at 17h30. Duration: approx 1,5 hours.
1. An interpretation, embodiment and reflexion of Haraway cyborg, creatures of social life (work in progress) 15'
This work uses sound design as a space holder for self expression of every member in the collaboration. A space for all complex inner worlds to enjoy its complexity.
Idea and concept: Jair Montes
Collaboration between: Ariadna, Im, Mariki and Jair

2. Hats Off 30'
By Marikki Nyfors

3. Work in progress 20'
Of a remix of a lamento in conversation with ableton live 11
By Mira Maria Studer
Process accompanied by Luis Ramirez Muñoz, Carolina Mendonça, Carina Premer, Géraldine Haas

4. xx
by Adem Ouhaibia