P.A.R.T.S. SUMMERPROGRAM 2023 IS OUT & REGISTRATIONS ARE OPEN.

We are very excited to announce a brand new edition of our SUMMERPROGRAM for 2023.
This year's edition re-hosts our well-known Summerschool, revamps the SummerResidencies and introduces the SummerCommunity!
P.A.R.T.S. SummerProgram 2023 takes place from Monday July 10 until Friday August 11.
More info on the next pages!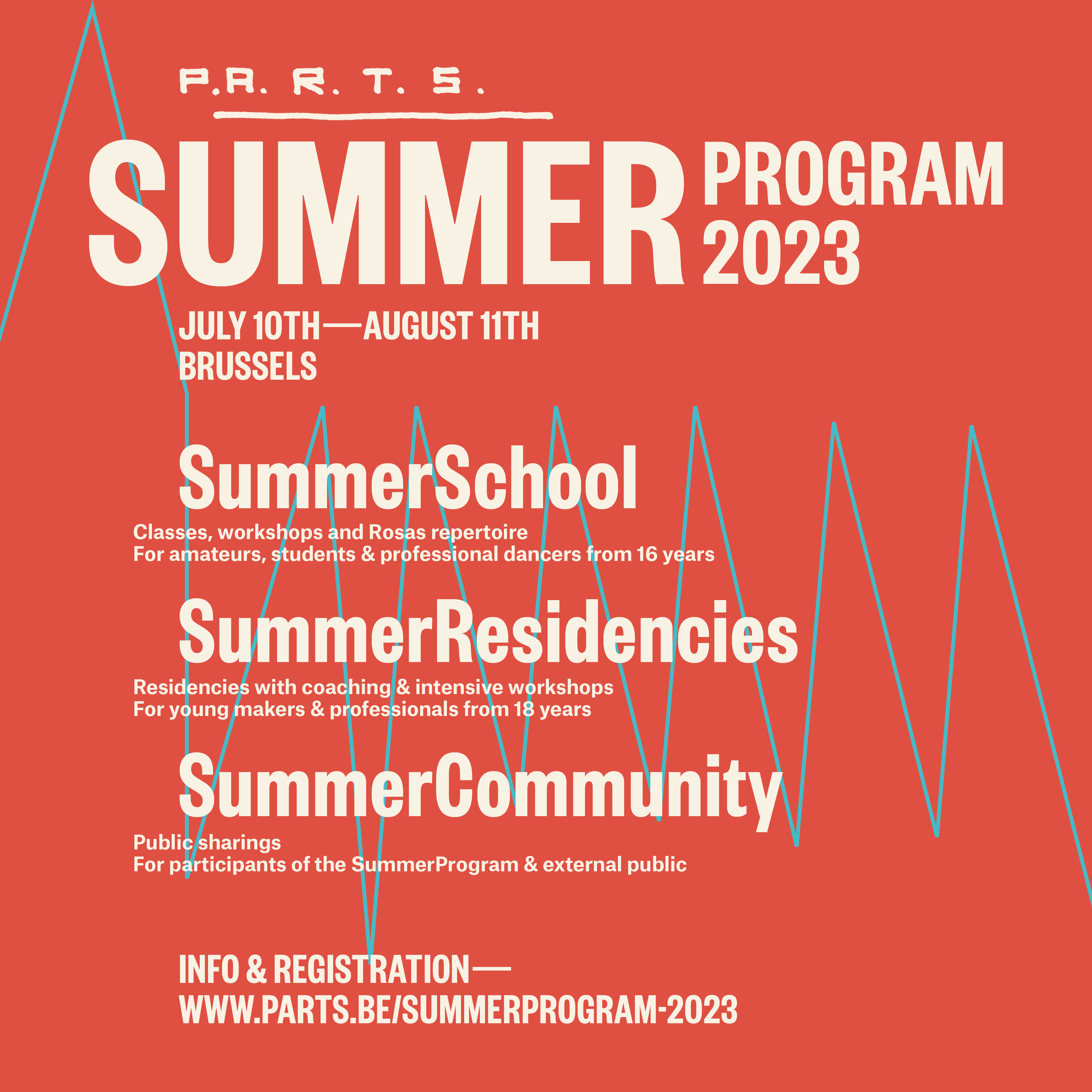 With the support of the Vlaamse Gemeenschapscommissie