UPCOMING PUBLIC LECTURES 2022-23

Thursday 24 November 2022 - "And then it got legs: Notes on dance dramaturgy"
Book launch by Jeroen Peeters, with Jonathan Burrows and Sara Manente
Free entrance - no reservations - 7pm - P.A.R.T.S.
Drawing on his experience in the field of contemporary dance, in "And then it got legs: Notes on dance dramaturgy", Jeroen Peeters discusses principles, methods and practices that contribute to an understanding of dramaturgy as an experimental, collaborative practice and a material form of thinking. How do you set up conditions for the work to come about? How do you create a shared ground for exploring the unfamiliar in pursuit of making sense? The book is written from practice and reflects a particular history of collaboration and conversation with various dance-makers.
"And then it got legs" is published by Varamo Press. Dance-making and dramaturgy thrive on embodied knowledge, oral transmission and a culture of commoning. This spirit guides the presentation too: choreographers Jonathan Burrows and Sara Manente will respond to the book with oral annotations, followed by a conversation with Jeroen Peeters.
You can purchase the book at the event.
More on the book >>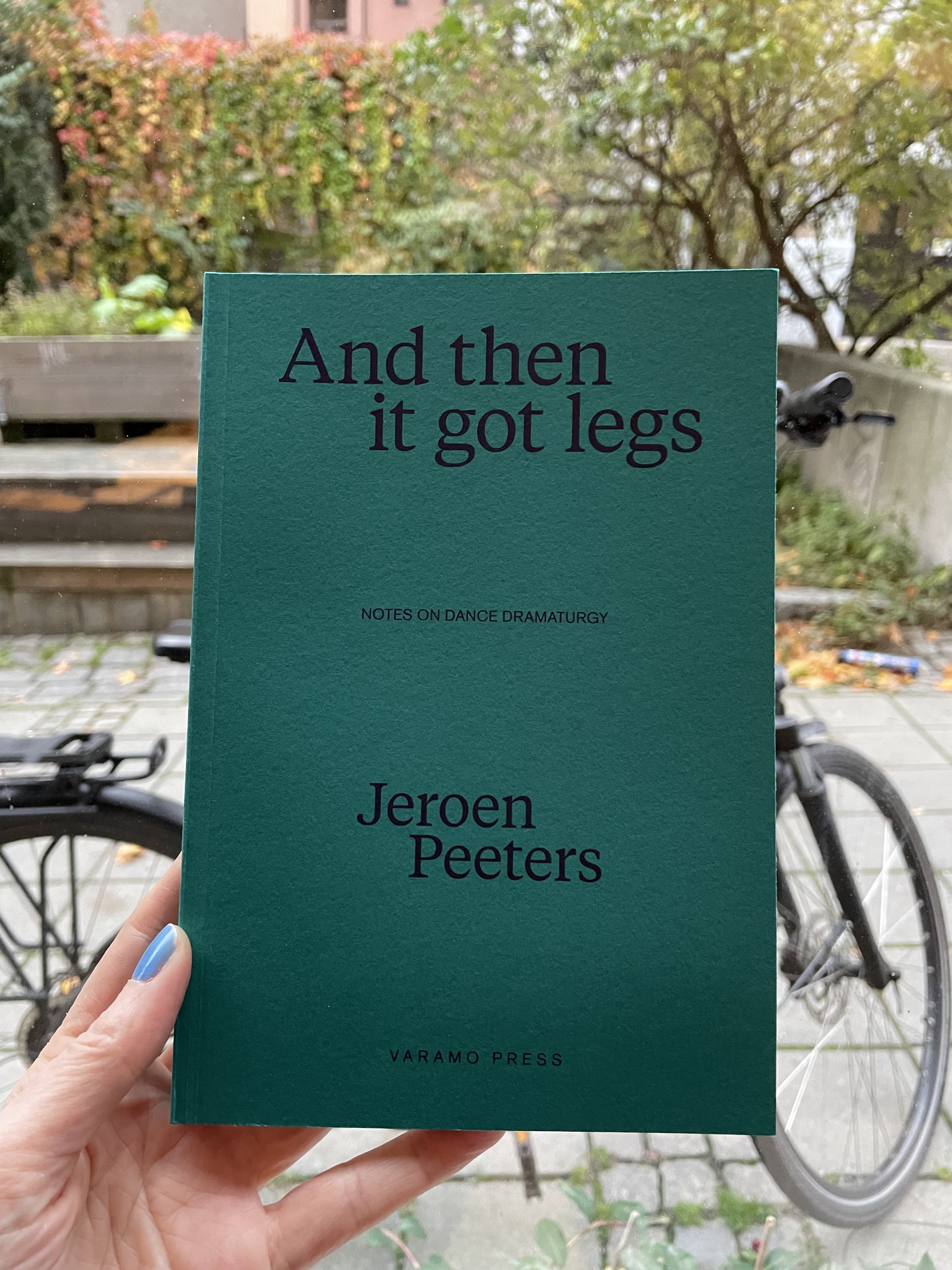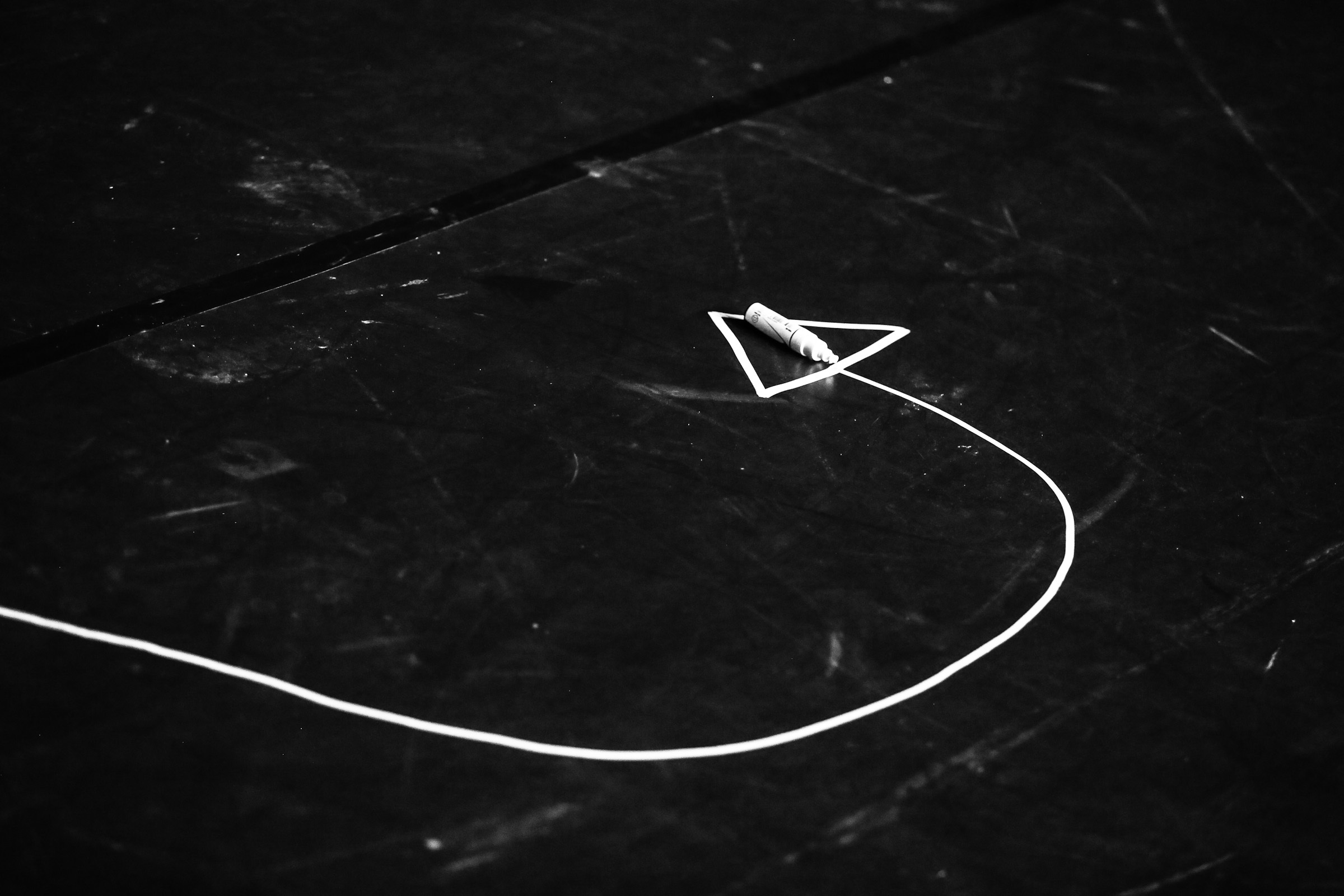 PREVIOUS PUBLIC LECTURES

8 November 2022 - Where is contemporary Dance? The public sphere and transnationalism
Lecture by Funmi Adewole
Watch the lecture here.
Dr 'Funmi Adewole's talk is part dance history, dance theory and part provocation. She defines contemporary dance as an artistic practice of the public sphere and argues that this perspective demands that we re-focus the lens through which we see it. She reflects on moments in the evolution of contemporary dance as a practice in Britain, recent scholarship such as the article When is contemporary dance? (2017) by dance scholar SanSan Kwan and recent experiences in the field including interactions with the international cohort of students at PARTS. Her argument that is Contemporary dance has evolved in ways that has shifted it from a Euro-American practice to a rhizomic transnational one.

11 October 2022 - "Investigating mangrove ecosystems through biology, art and history"
On Tuesday October 11th we organized a public lecture with Farid Dadough-Guebas, who has also thought a seminar in the Studios program at PARTS.
More info here >>

April 2022 - 'For they not know what they dance?' - a farewell lecture.
Rudi Laermans is one of the very few people who has been involved as a teacher in PARTS since the very start of the school in 1995. He has taught sociology and theory to 13 generations of students.
More info here >>
An edited version of the text of the lecture has been published on the website of Etcetera >>

September 2021 - Live streamed interviews with Theo Van Rompay
On Sunday September 26th, Rosas and PARTS celebrated the retirement of Theo Van Rompay, co-founder of the school who worked as deputy director for more than 25 years. As part of the celebrations, Theo was interviewed by journalist Anna Luyten, theatre maker and political activist Dominique Willaert and choreographer Jonathan Burrows.

October 2020 - Philosopher Ben Woodard gave a seminar about the concept of the Anthropocene and the questions that this raises.
Watch the lecture here.
September 2020 - Vinciane Despret in conversation with Bojana Cvejic 'About birds and other animals' can be seen here.
February 2020 - Watch a semi-public lecture with David Hernandez here.

November 2019 - Watch the public lectures with Stephen Zepke "Towards an Aesthetics of the future" here and Thomas Talawa Presto "The Black body as an archive & what you are trained not to see" here.