17:00- OPEN WORKSHOPS
Spin Workshop
Led by: Eimi Leggett

A guided meditative movement class of, you guessed it, spinning.

For over a year and a half, I have been interested in the action of spinning and the effect it has on concentration and the feeling of abundance. It has become an effective antidote to my anxiety. The aim of the class is very simple; to spin for as long as possible. There will be a warm up session, then introductions of different skills and phrases that anyone can do in order to continue spinning for along time without getting motion sickness. Everyone is welcome and dance training is not necessary! Bring shoes that have slippery soles or thick socks and moveable clothes. Kids are welcome.
Workshop with Fouad Nafili
Led by: Fouad Nafili

This workshop is FREE to participate in but there are a limited number of spaces - registration must be made. In this workshop we will explore ways to open up our bodily awareness and find new physical directions and different body supports. First, we will analyse the skills that we will need, then move step by step from dance to acrobatics. The participants will be led through a series of exercises using new tools, tasks and improvisation, to bring them to new physical possibilities and new tools to create patterns and possibilities for their own dance.
To sign up for a workshop: email festival@parts.be or fill out our seat reservation form
19:30
Talk! Public
(not really a public talk) #2
Manifesto
We invite the audience/participants to enjoy the act of coming up with thought-contributions to a collective manifesto. This can be eclectic, personal, fictional, real, artistic, non-artistic, tangible, unrealistic, realistic, political, and many more. All welcome.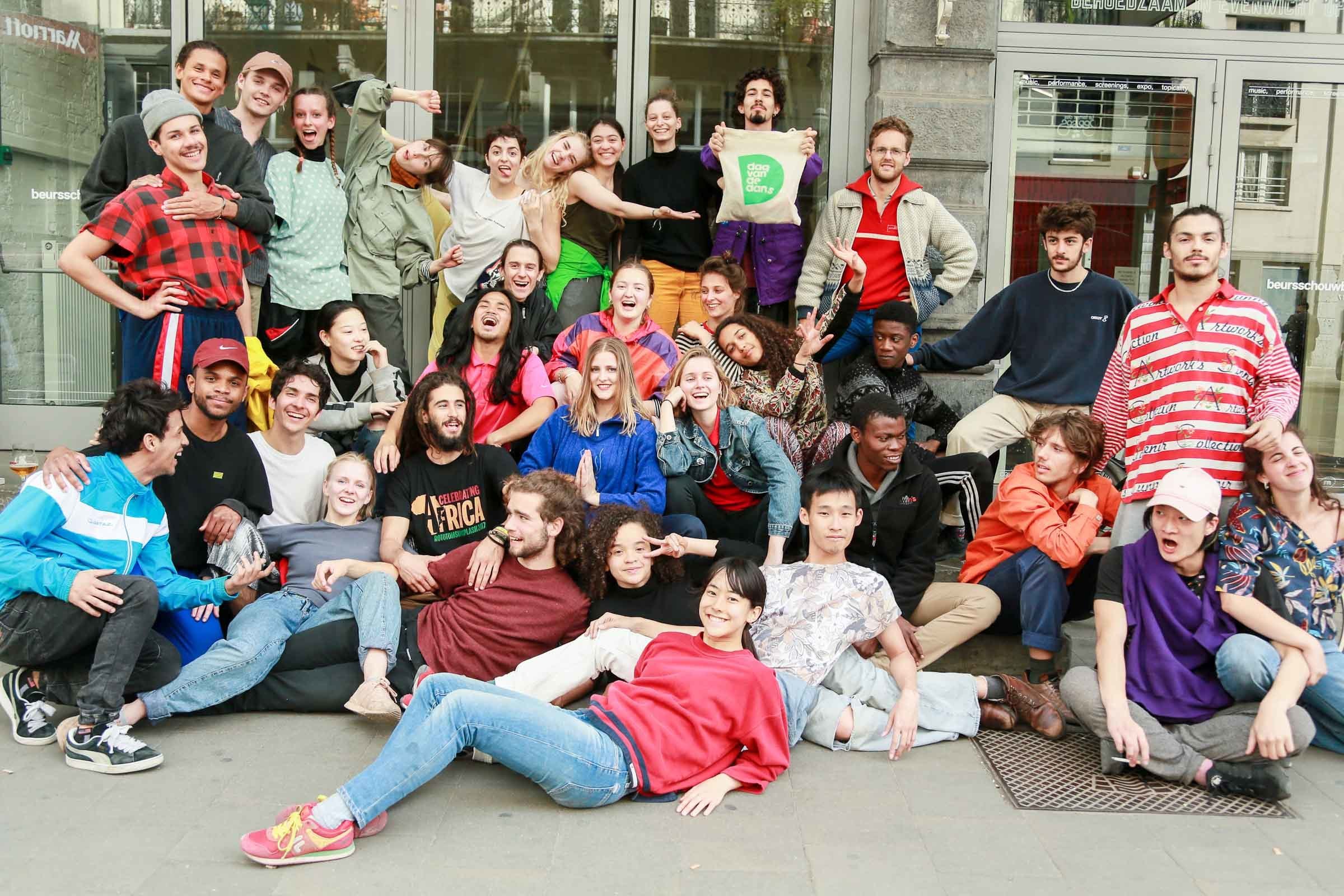 20:45- PROGRAMME 1
PERSONAL WORK (from outside the curriculum)
Re-
Concept/choreography: Mamadou Wague
Performed by: Audrey Mérilus, Gustavo Gláuber, Maureen Bator, Mooni Van Tichel, Stanley Ollivier

Re- is a quintet that evolves around the notion of progression. An attempt to set in motion processes that have allowed us to evolve over time. Taking and replacing, repeating and adding, taking inspiration or copying are the key words of this work in progress.
PERSONAL WORK (from outside the curriculum)
I hope it is, shit.
Performed and choreographed by: Wai Lok Chan and Thomas Higginson

It could be about club culture.
It could be about the contemporary body.
It could be a way for us to have fun.
It could be offering a meditation for the viewer.
It could be about seduction.
It could be about seducing.
It could be about objectification in a hyper-sexualised world.
It could be about objectifying movement.
It could be about all of this.

PERSONAL WORK (from inside the curriculum)
Sonotre
Performed and choreographed by: Lee Hyeon Seok, Azusa Namba, Jose Fernandez Ruiz and accompanied by Quentin Meurisse
Music: "Sonatas and Interludes" by John Cage

In this work we used the structure of this sonata as a dramaturgic organisation inside the piece.
Throughout the performance we are embodying three characters, interconnected within each other, all of them reacting to the active presence of the musician.
We are offering to the audience a multiplicity of readings, allowed by the different individual emotional interpretations of each character.

Enjoy the stories, whatever they could be for you.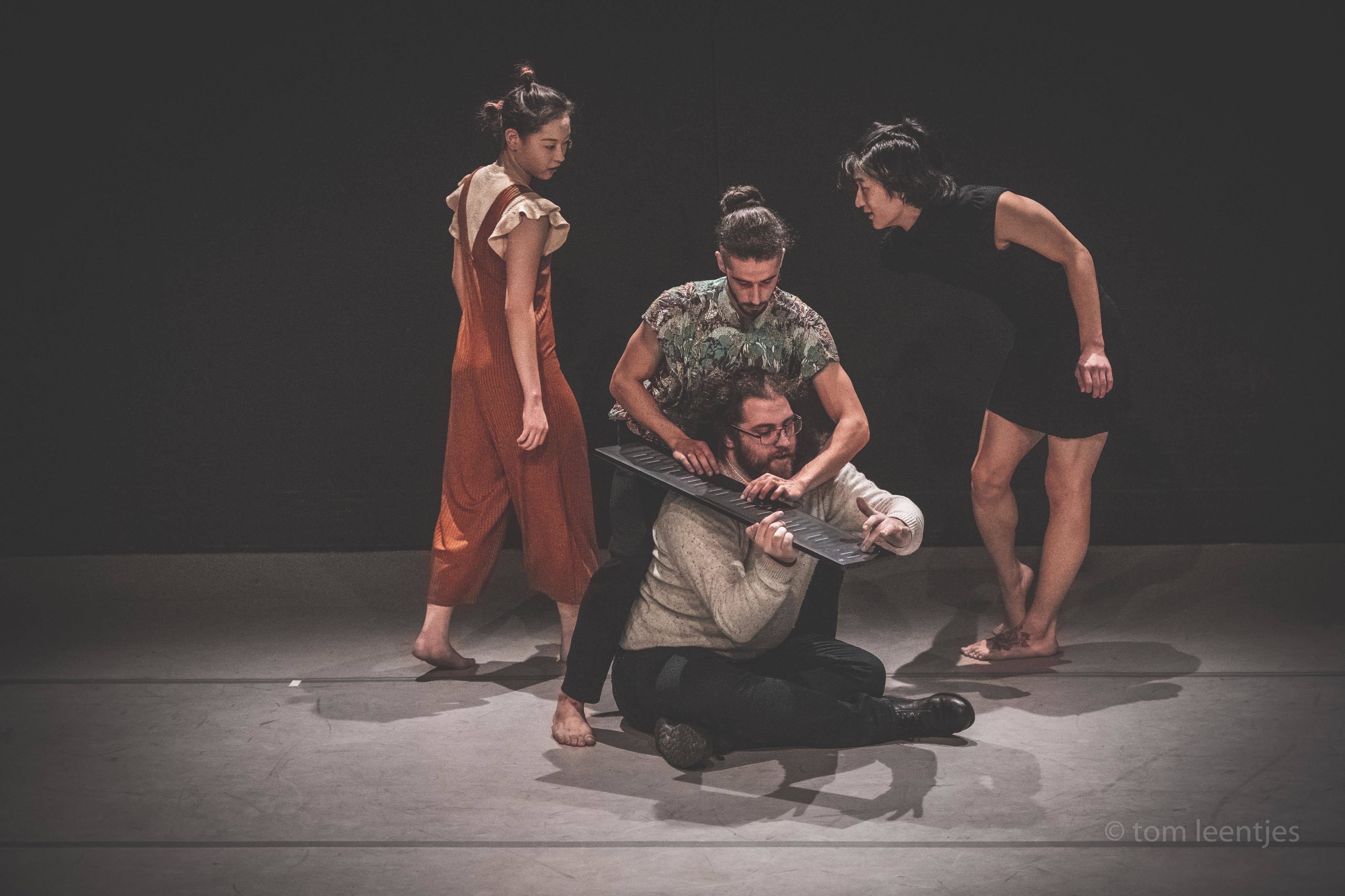 PERSONAL WORK (from inside the curriculum)
900 something days
Concept/Choreography by: Nemo Flouret
In collaboration with and performed by: Azusa Namba, Calvin Carrier, Georges Labbat, Jean-Baptiste Portier, Jonas Gineika, Jose Fernandez Ruiz, Myriam Alexandra Rosser Gomez, Synne Elve Enoksen and Tessa Hall

A commando of 10, bursting from the 20th century into a riot rehearsal beneath your eyes.
Struggling with their nostalgia and happily outraged.
What is it for you to see this youth burning their hopes into a raging thirst with their smile on?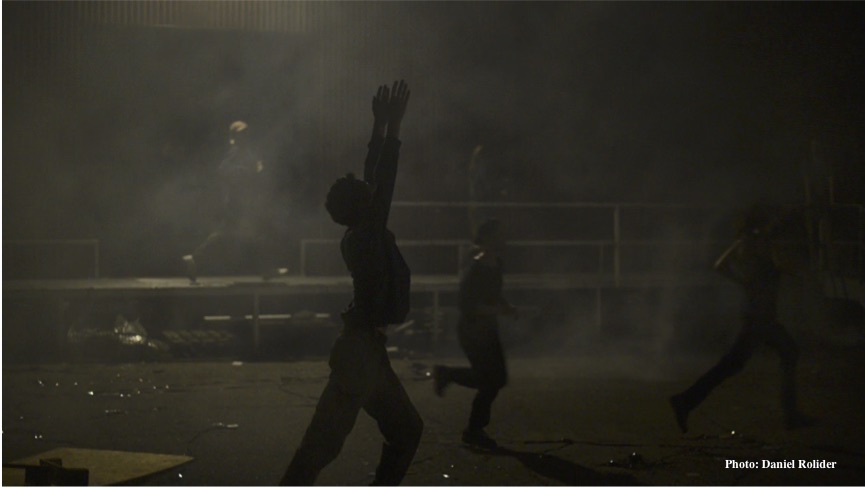 CONCERT!
The programme moves its way into a concert.
There will be drinks inside.
Come to enjoy and celebrate with us, we love to dance.
We want to have fun, in a softly outrageous, spritely, sensual, shameless and welcoming tone.