18:00- PROGRAMME 1

TICKETS
Let It All Out
Choreography: Cristian Duarte
Assistant: Bruno Freire
Music: Tom Monteiro
Performance: Audrey Mérilus, Fouad Nafili, Margarida Marques Ramalhete, Mariana Miranda De Oliveira Silva, Rafael Galdino Dos Santos, Rita Gouveia Alves, Robson De Sousa Ledesma, Timothy Nouzak, Wai Lok Chan

Let It All Out aims at bringing together dance archives from the histories of dance training of the dancers, using current memories and those that remain subconscious or neglected. These memories appear as marginalia, no longer owned by anyone. They become a footnote, liberated and recycled into new sensations and perceptions.

The soundtrack was composed for this creation by Brazilian musician Tom Monteiro, starting with the song Shout (1985) by Tears for Fears as reference.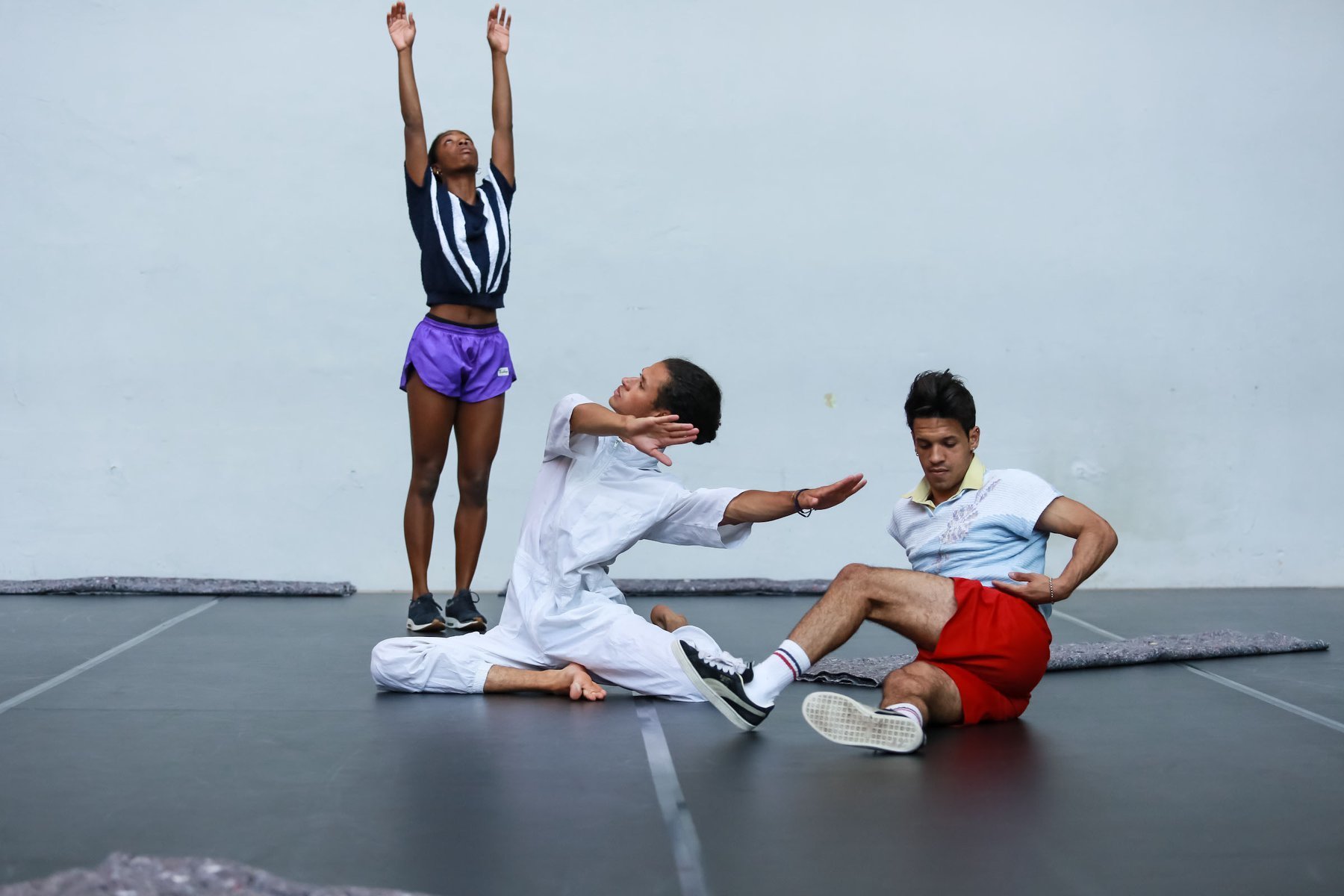 A Series of Events
Performed and choreographed by: Mooni Van Tichel and Thomas Higginson

Derived from a video of us improvising that we lost two years ago, left only with an audio description of it. Thus, we created movement as we create language when we converse- going with our first thought, without being precious or trying to create something interesting (whatever that may be).
A Series of Events presents a set of audio recordings of us speaking about our movement which thus generated the dance works that follow them. How recognisable are they, how radically, if at all, does movement change when it's put through the same process over and over again and how would other people have dealt with the information differently?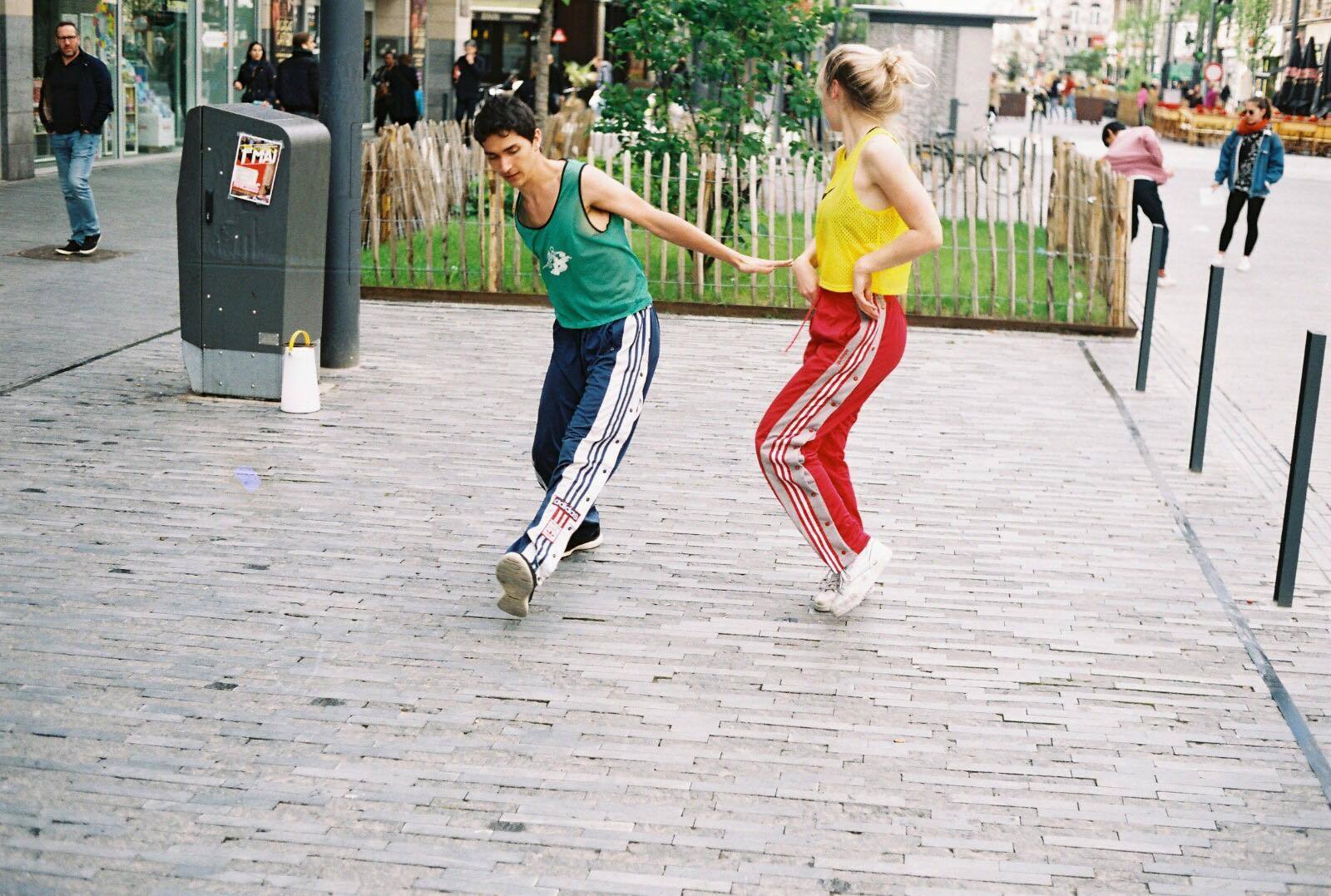 Duo
Performed and choreographed by: Timothy Nouzak and Alban Ovanessian
Teresa Doblinger (AT) - bass clarinet
Kaja Farszky (BE/HR) - percussion
Elliott Harrison (CA/CH) - percussion
Music: "Bass Clarinet and Percussion" (1981) by Morton Feldman

"There are no other allusions to get in the way of the action of what has happened"
- Morton Feldman

One stage, two performers, three musicians. Morton Feldman's work "Bass clarinet and percussion" stands for itself. Everything is visible and present in space. Exhausting a single musical theme through different simple ideas: his melodically reduced palette accompanied by a long duration leads to a point, where every something could be nothing.
IN THE BREAK


Bear Bear
Performed and choreographed by: Eimi Leggett, Mariana Miranda, Wai Lok Chan

Earth rings go round, strangers pass by. Rivers meet and depart before returning to the sea. Something changes, something remains.
20:45- PROGRAMME 2
Work in Progress Session #2
We invite you to join us for Work in Progress Sessions. In these sessions, small groups of students will be sharing their work with you at this stage of its development. They will provide context for their works, ask questions and take your feedback. Please come with an open mind and be ready to share your thoughts.

1. Try it! Out!
Performers: Huang Mei-Ning & Mariana Miranda
Concept/choreograph by: Aminata Diallo

Performers and audience members both have different access to the elements that constitute the piece.
Meanings are created spontaneously thanks to the association of those elements. Performers and audience members are both interpreting.
As an audience member you are watching the piece from the outside through a window. This gap was for us the source of inspiration.
2. To be random
Performed and choreographed by: Myriam Alexandra Rosser Gomez

There is a body without thoughts, a body that is asked to wait, a body that is not mine, a body that is used, but ignored. Is there mission to do? Something that gets you to handle "the task". Waiting for what has to be done. Something external to grab, trying with a body that avoids itself. The limit is a physical reality that allows me to find the body and redefine the relationship I have with it.